DATE:

AUTHOR:

The Pieces Crew
Integrations
UX/UI Updates
Improved stability for JetBrains
DATE:
AUTHOR: The Pieces Crew
Get the JetBrains Extension for IntelliJ, PyCharm, and more here!
Today's release of JetBrains 3.4.1 helps new and existing users better establish their connection to Pieces OS. If Pieces OS is not running, the app will auto-launch it. If Pieces OS is not installed, it will guide users to install it.
As a reminder, Pieces OS is the helper service that enables the JetBrains plugin to send and receive data 100% locally and securely on your machine. It is required for the plugin to function.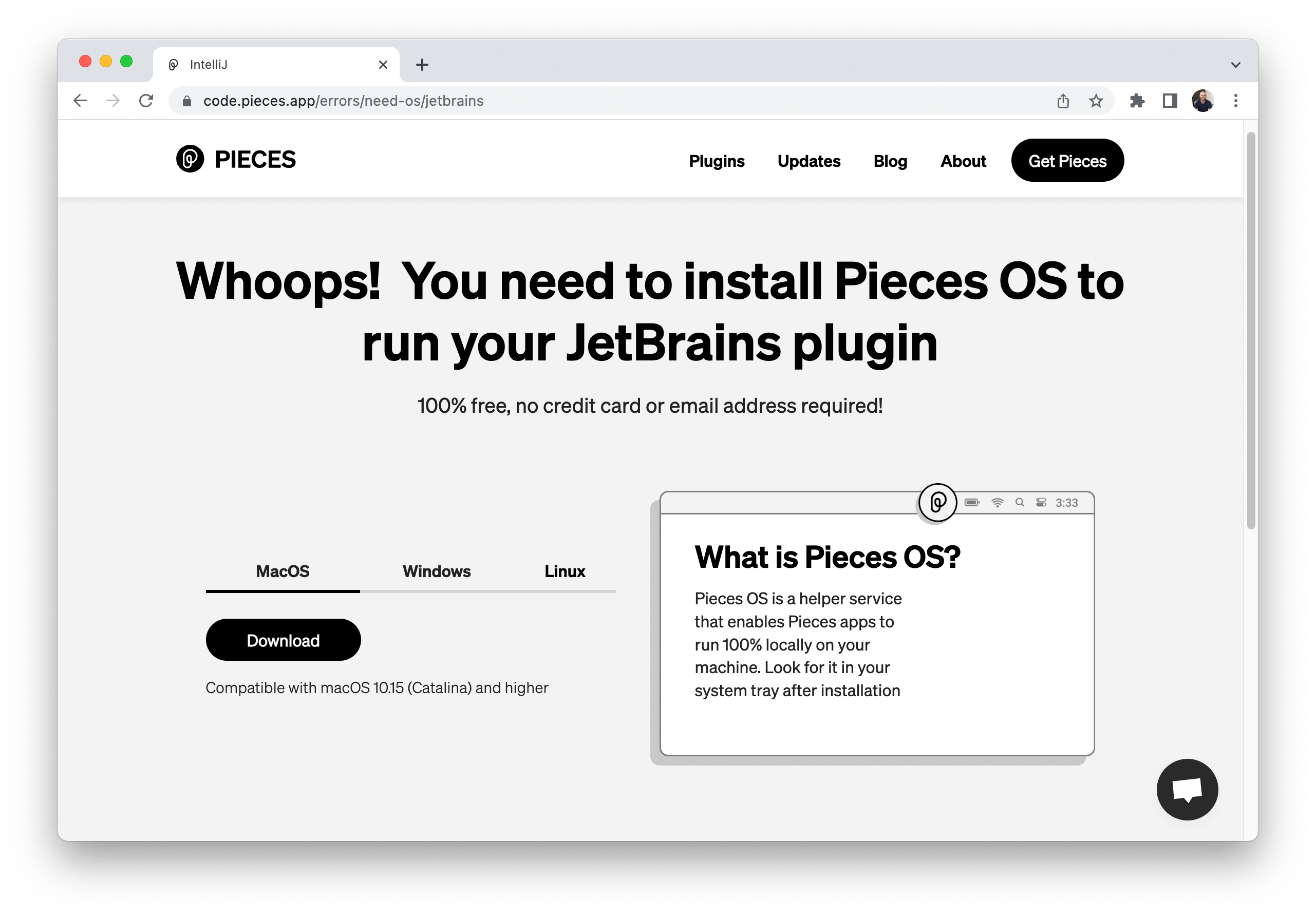 This release also included more detailed error and success notifications with better instructions for guiding users to success if an action failed.
Support
As always, if you run into issues or have feedback, please fill out this quick form or email us at support@pieces.app and a team member will be in touch as soon as possible!