DATE:

AUTHOR:

The Pieces Crew
Pieces Suite Installer for Windows available in beta!
DATE:
AUTHOR: The Pieces Crew
At Pieces, we're obsessed with improving processes to make them faster for our users. That's why we are excited to now offer a quicker, more efficient way to install the Pieces app on Windows.
Introducing the Pieces Suite Installer - the all-in-one package application that downloads and installs Pieces OS and Pieces for Developers in a single click!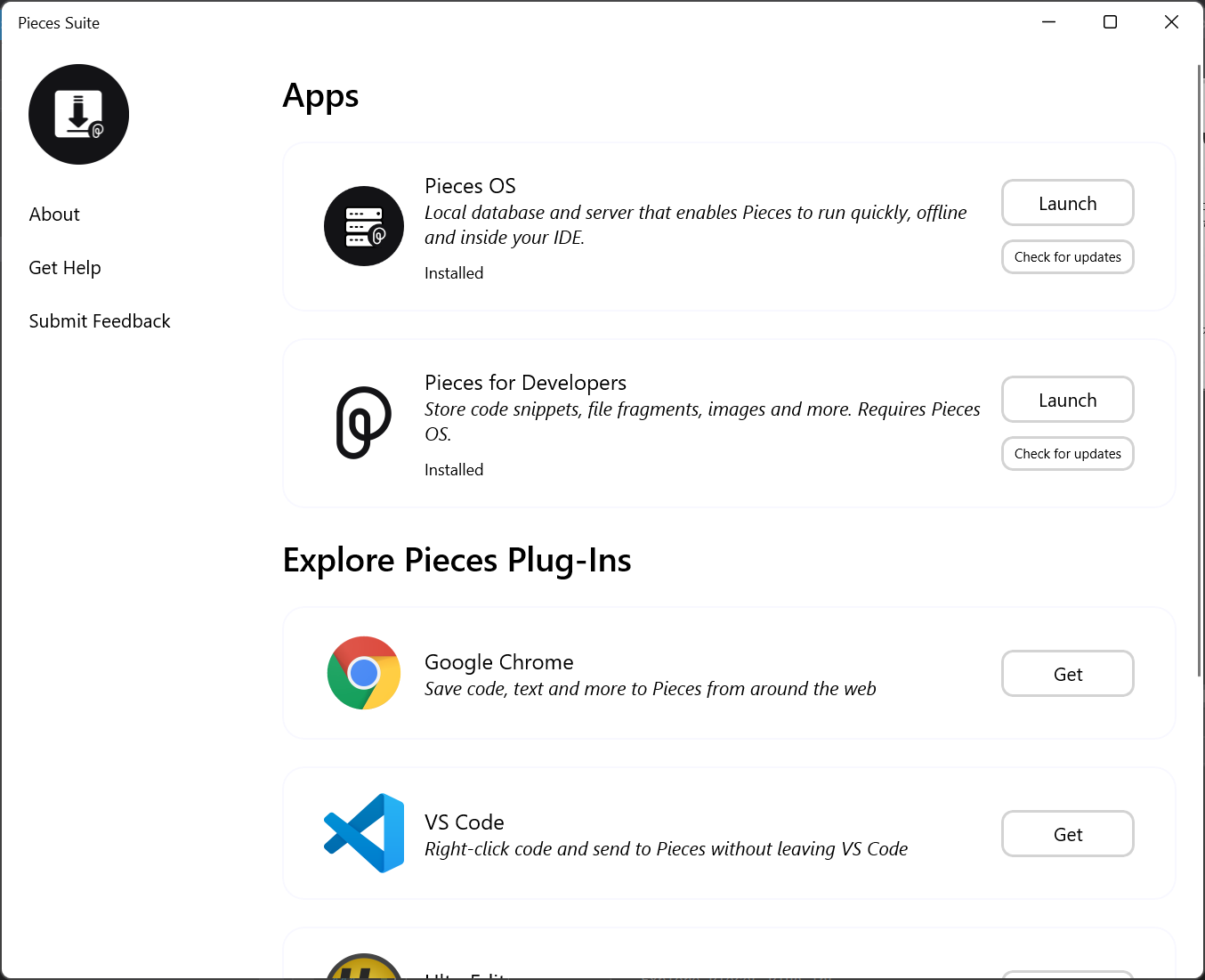 In addition to a more seamless onboarding experience, the Pieces Suite Installer offers users the ability to:
Explore and download Pieces integrations for your IDE and browser

Check for and manually push updates for Pieces OS and PFD
Getting Started with Pieces Suite Installer
The Pieces Suite Installer is available in beta on our website, get it here.*
*If you are already a Pieces user with downloads from the Microsoft store you must uninstall older versions of Pieces to align with this new system.
Support
Have additional questions about Pieces Suite? Check out our help center article.
Don't hesitate to reach out to us either on LinkedIn, Twitter, Live Chat, or at support@pieces.app with any questions or feedback.